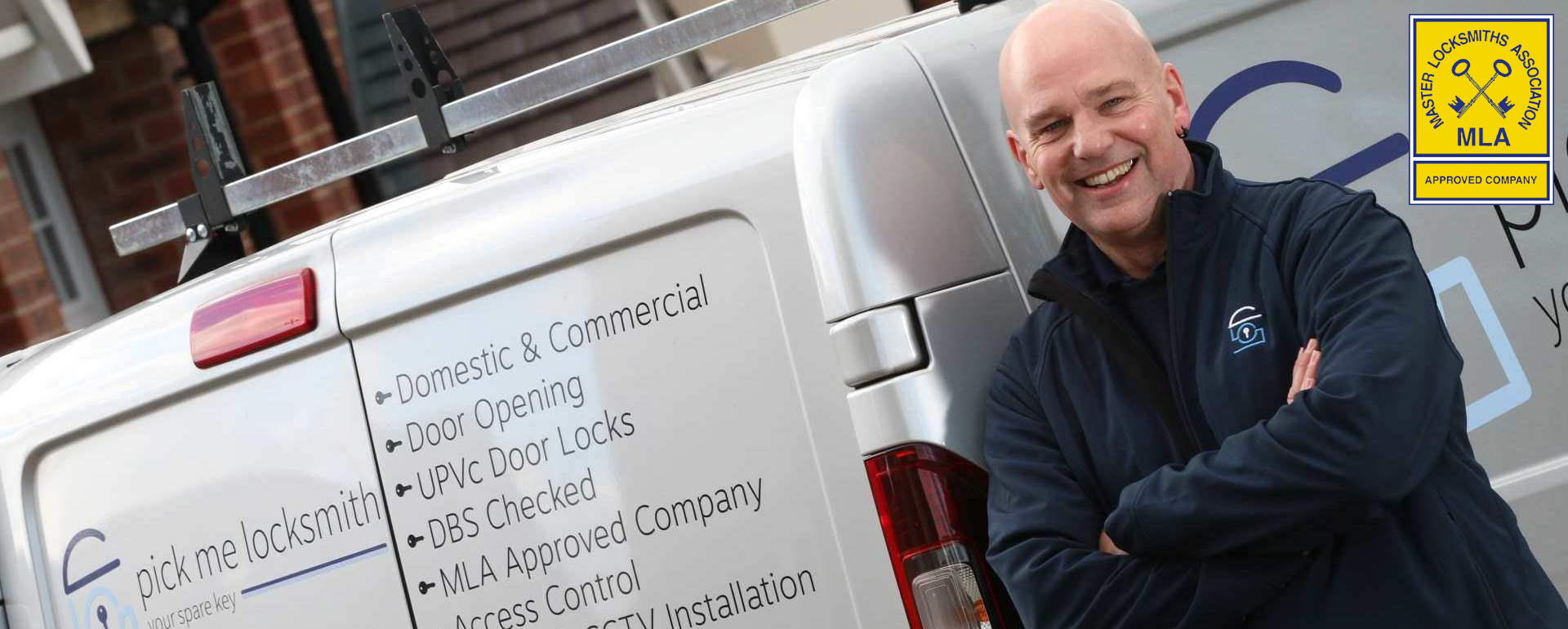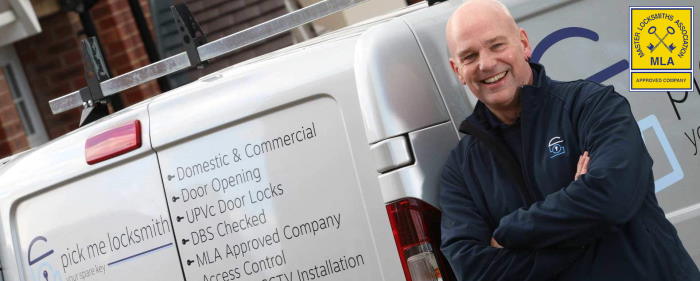 The MLA approved locksmith Sutton Coldfield trusts

The Locksmith Sutton Coldfield with approved Master Locksmith Association Company recognition.
When you want to protect your home or your business then Pick Me Locksmith Sutton Coldfield is your safe choice.
Locked out, replacement locks needed or would like a free home security check?
Call Pick Me Locksmith Sutton Coldfield, with MLA approval you know you will get trusted service, fair pricing and qualified installation every time.
Pick Me Locksmith (Master Locksmith Approved) are Your Spare Key!

Your Emergency Sutton Coldfield Locksmith
We can usually get to most Sutton Coldfield Homes within 15 to 30 minutes in an emergency when you are locked out.
We can quite often get you in without damage even if your key has broken in the lock or you have lost your keys.
in the rare occasion we have to drill we keep damage to an absolute minimum, saving you time and money.
PICK ME LOCKSMITHS IN SUTTON COLDFIELD
KEEPING YOUR HOME SAFE & YOU INFORMED
How Pick Me Locksmiths in Sutton Coldfield Can Help
Most people associate locksmiths with being locked out and at Pick Me Locksmiths in Sutton Coldfield we pride ourselves in being able to provide a fast, responsive, service to all door and window lock related issues. Our locksmiths will always check and adjust doors as part of a lock replacement or repair, this helps prevent the same problem reoccurring and ensures we deliver a high standard of service to our customers. We can also provide advice on other security solutions too.
Fast and Responsive Emergency Locksmith Services
Steve has a comprehensive level of technical knowledge in locks and locking mechanisms. When you call, you can expect a no nonsense response to solving your problem. Every call for an emergency locksmith in Sutton Coldfield is dealt with the utmost urgency because if you are locked out you will need to be back in quickly so you can get on with your day.
Flexible and Friendly
When you call Pick Me Locksmith Ltd you can expect a customer focused solution tailored to suit your needs.
Pick Me Locksmith Ltd is a genuine local locksmith service.  We do not use call centres. As a member of the Which Trusted Trader scheme we follow a strict work ethic. Call Pick Me Locksmith Ltd for an honest and reasonably priced locksmith in Sutton Coldfield and surrounding areas.
Professional and Discrete
We understand that our customers call us to deal with delicate situations and we approach our task with this in mind. You can expect us to arrive swiftly and quietly and get the job done. Customers will be fully briefed on what we are doing and why, with no hard sell. You can be confident of our high standards of workmanship and integrity.
Our Lock Range
Being a small business, our reputation as the trusted Locksmiths in Sutton Coldfield is vital to Pick Me Locksmith Ltd. Our locksmith's experience has taught them the importance of home security, so we only supply high quality locks and UPVC locking mechanisms.
Pick Me Locksmith Ltd are therefore proud to be Approved Master locksmiths:
The Trusted Sutton Coldfield Locksmiths