Control access and secure your business with one of our master key suites
Pick Me Locksmith Ltd is able to supply master key suites for a wide range of customers, both commercial and domestic. A lot of us have a suite of locks in our homes without realising it. If you have a set of patio doors with one key operating both doors then you have a suite of locks
Our key suites can offer greater security and convenience. Replacing a bunch of keys with one key, and controlling the keys that staff have is made easier and more effective with the help of a professional master locksmith. We also provide master key suites with locks tested by Sold Secure so you can rest assured that you will have the right level of security for your needs.
We offer restricted profile keys and manage your system for you if you require. Being an MLA approved company, we understand the importance of this because it ensures access to your home or business stays in the right hands. We can help you with a master key suite today.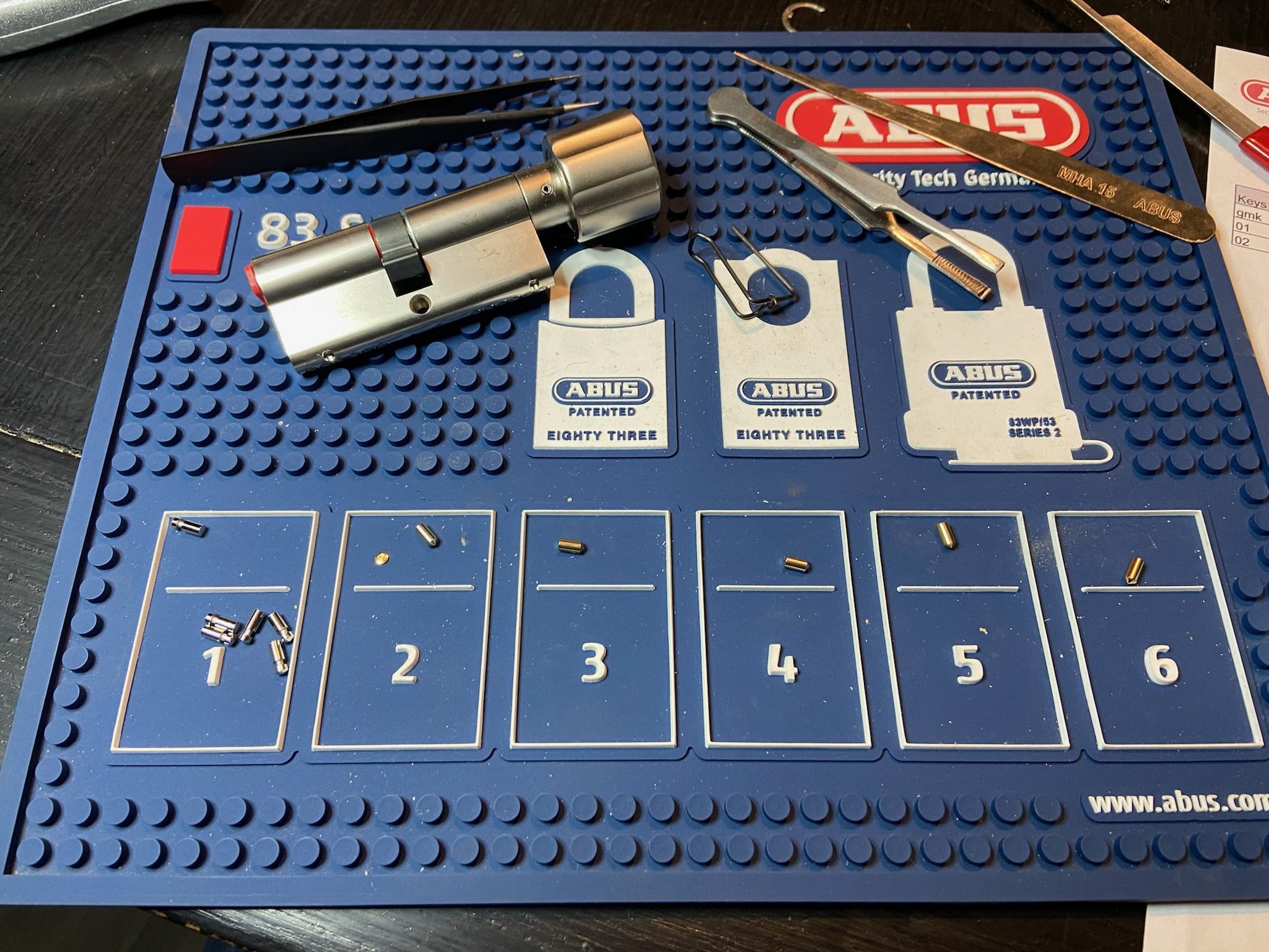 Suited Locks
Suited locks cover a wide spectrum from a pair of cylinders in a set of patio doors where one key operates both doors, or keyed alike as we call them, to hospitals and commercial offices where different people need different levels of access.
We at Pick Me Locksmith are able to design build and install your suite to suit you individual needs.
We also offer locks tested by the BSI and Sold Secure.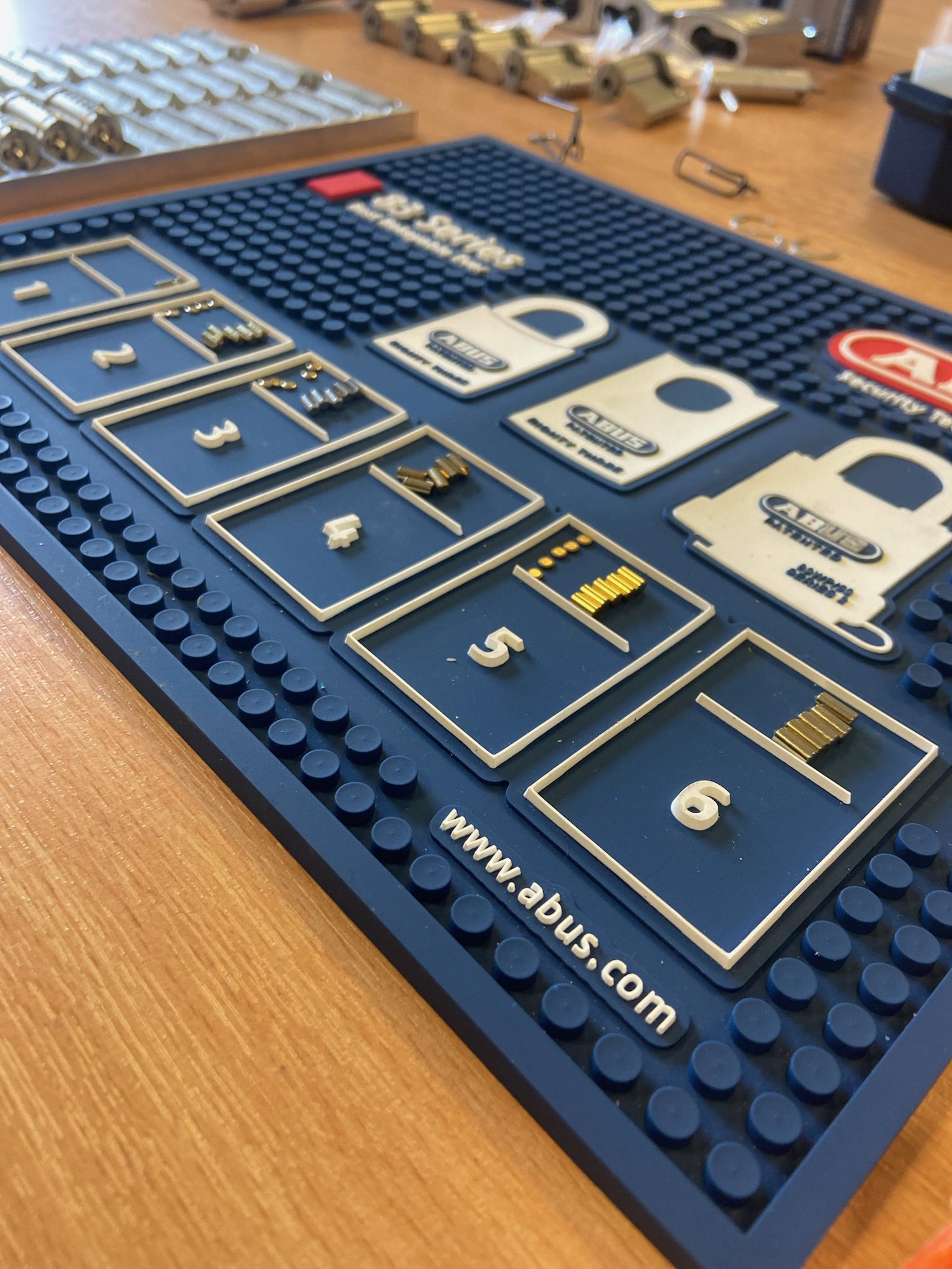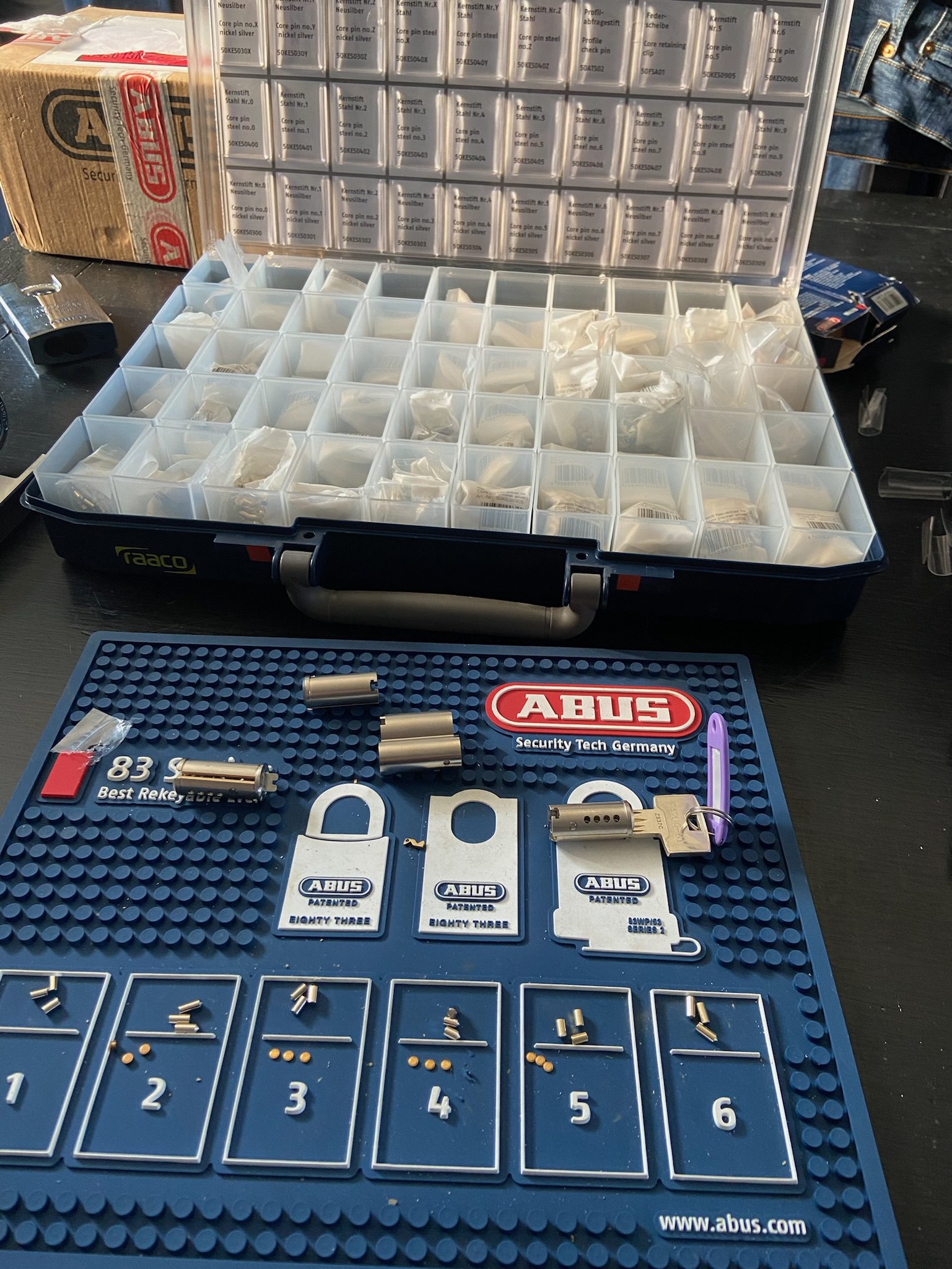 Keyed alike and Master keys
Keyed alike locks are simply one key that operates multiple locks. This can be as small as two locks in a set of double doors to hundreds of padlocks across the country for fishing lakes.
Master key suites offer building owners, maintenance teams and building managers access to more complex sites. Master key suites enable buildings to be used by multiple groups either within a company or organisation to different companies using the same site.
Access to the front door and your area affords convenience; but preventing others from access to your areas or business gives security. This has become more prevalent since Covid 19 with many business changing the way they operate.
Restricted Profile Keys
Restricted profile keys offer another level of security for businesses. Having a restricted profile master key suite will stop duplicates being made without the management or owners being aware.
Stopping members of staff being able to duplicate keys ensures the building custodians know the exact number of keys that are made for any particular suite. With robust management restricted profile keys will enhance the security of any organisation.
We can help manage your security with the use of our restricted profile master key suites.