LET'S GET STARTED
We're here to help answer your questions. Getting your home or business secured can be a worrying experience, our experts are on hand to help inform you of every aspect regarding your security. We take great pride in using our expertise for you and look forward to hearing from you.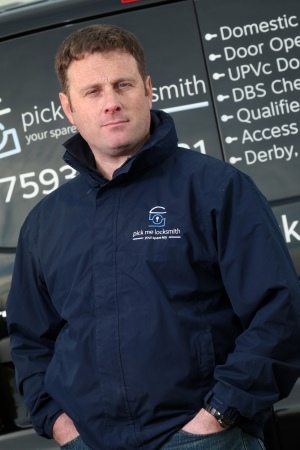 We always endeavour to provide the best service and products for our customers. However, on rare occasions, we recognise that there may be times where our customers may not be completely satisfied. To ensure we are able to put things rights as soon as we can, please read our complaints procedure below and we will respond promptly to ensure complete satisfaction as soon as possible after the completion of the works, please inspect the work to ensure everything has been carried out to our usual high standards.
In the unlikely event there is anything you are not completely satisfied with, please contact us as soon as you can in order that we can rectify any problems as soon as possible.
Either call us on 01283 342011, or write to us at Pick Me Locksmith Ltd 41 Brookdale Road, Swadlincote, Derbyshire. DE11 7HH or email us at info@www.pickmelocksmith.com
We aim to respond within 7 days of receiving your complaint and where possible, will provide you with a date to remedy any issues raised.
Where we are unable to resolve your complaint using our own complaints procedure, as a Which? Trusted trader we use Dispute Resolution Ombudsman for dispute resolution. In the unlikely event that we cannot remedy your complaint to your satisfaction you may wish to refer your complaint to them. If you wish to do so please contact Which? Trusted traders in the first instance on 0333 2413209.
MARK SANTI   •   MASTER LOCKSMITH